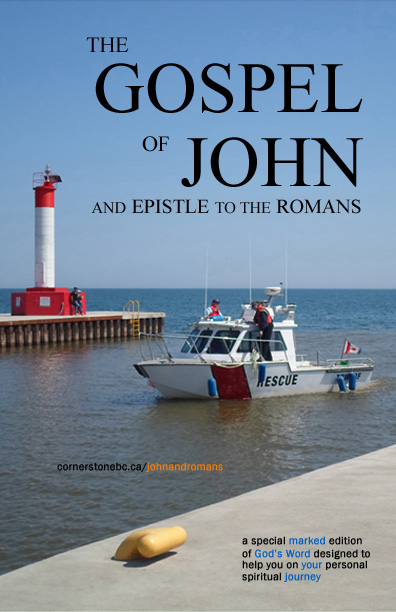 We are pleased to have mailed this special booklet to your home.
Please accept these portions of the Holy Bible as our gift to your family.
We do not know of a better gift to give to the families in our community.
The Bible has the answers to life's questions and solutions to our problems. It is in God's Word that we understand the truth of salvation through Jesus Christ.
The Gospel of John and the Book of Romans contain some of the most important verses in the Bible including this favourite and familiar one known around the world for its message of God's love and provision of eternal life.
The Bible says, "For God so loved the world, that he gave his only begotten Son, that whosoever believeth in him should not perish, but have everlasting life. "
John 3:16
We encourage you to begin personally reading the Gospel of John for yourself.
As you do, you will quickly discover, the person and message of Jesus are easy to understand.