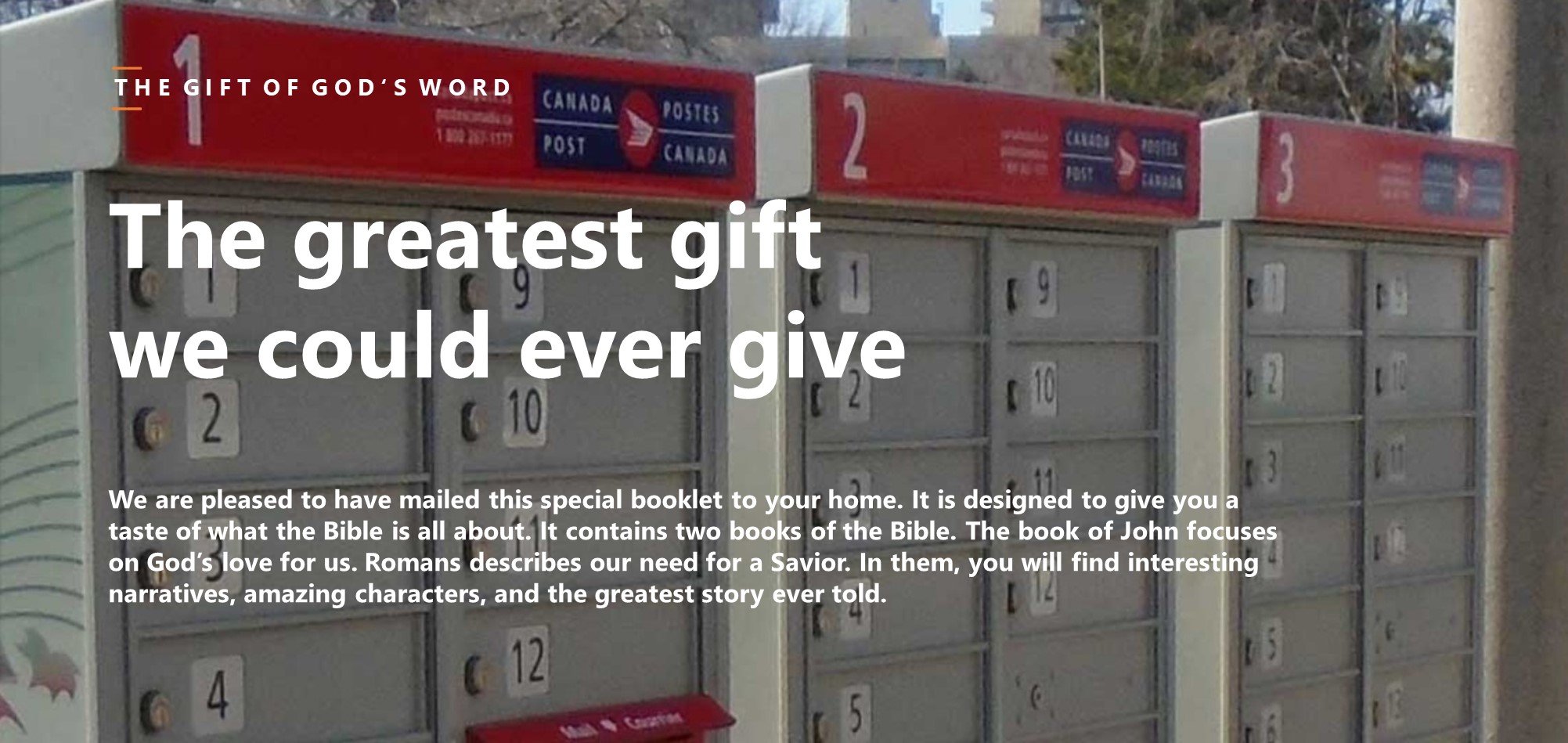 This is the unique, tender, genuine, chief Gospel...should a tyrant succeed in destroying the Holy Scriptures and only a single copy of the Epistle to the Romans and the Gospel according to John escape him, Christianity would be saved. – Martin Luther

The Bible has the answers to life's questions and solutions to our problems. It is in God's Word that we understand the truth of salvation through Jesus Christ. The Gospel of John and the Book of Romans contain some of the most important verses in the Bible, including this favourite and familiar one known around the world for its message of God's love and provision of eternal life.
The Bible says, "For God so loved the world, that he gave his only begotten Son, that whosoever believeth in him should not perish, but have everlasting life." (John 3:16) We encourage you to begin personally reading the Gospel of John for yourself. As you do, you will quickly discover the person and message of Jesus are easy to understand.
What is the Gospel of John?
The Gospel of John emphasizes the necessity of trusting in Jesus Christ alone, revealing Him Jesus as the Son of God and Saviour of the world. He alone is God's only provision for eternal life. God sent Him to die on the cross for your sins, but three days after His burial, He was physically raised again to life.

He has been appropriately called "the Lamb of God, which taketh away the sin of the world." Jesus often promised eternal life to anyone who would believe in Him. If any person will put their faith in Jesus Christ alone, they are given eternal life and the forgiveness of his sin. All people need to do this, and so should you. When you do, you can expect Him to keep His promise. God will forgive your sins, come into your life, give you a new nature, and one day take you to Heaven to be with Him.
If we can help you as you seek answers for your life in the Bible, please do not hesitate to contact us.
Services


Sunday Bible Classes 9:45 AM

Sunday Morning Worship 10:30 AM

Sunday Evening Gathering 5:00 PM


Midweek Bible Study 6:30 PM




Youth Nights 5:00 PM

last Sunday night of each month


Location


Sundays at Holiday Inn (Oakville) Centre


590 Argus Road | Oakville, ON




Midweek Bible Study

*(Locations, Dates & Times Vary)

Contact Us

Cornerstone Baptist Church

Box 60057 | RPO Glen Abbey


Oakville, ON L6M 3H2





ph. (905) 847.3530

office@cornerstonebc.ca