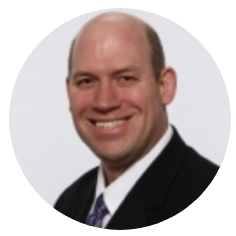 James Howard

Pastor
James Howard is our pastor here at Cornerstone Baptist Church.
Prior to coming to Cornerstone, Pastor Howard had an itinerant ministry,
traveling from church to church, b
ringing an awareness to the spiritual needs of our nation.
He had the privilege of being invited to
teach and preach in
over 150 churches.
Pastor Howard and his wife, Karen, are committed to the work of the ministry. They love to see the Lord change lives through the power of God's Word.
Pastor Howard has been involved in numerous ministries since 1992. After attending seminary and earning his degree with honours, becoming an ordained minister and while serving as our pastor for 9 years, he returned again to university. This time, his studies centred on becoming a better Biblical educator and leader. In 2020, he graduated from Maranatha Baptist University with a Master's Degree in Education in Teaching and Learning.
He has been married to Karen (Crown College of the Bible '00;
Maranatha Baptist University
'20) for close to 20 years. Speaking of his wife, our pastor says, "
she has been continual encouragement to me personally and great partner in the work of Lord.
" Together, t
he Howards love
living in Oakville,
entertaining,
enjoy spending time in numerous activities with their three wonderful daughters, and the family dog, Lucy.
Our Pastor considers his ministry at Cornerstone as a sincere privilege to serve as our shepherd, leader, and Bible teacher seeking to connect others to know and serve the Lord Jesus. The Lord has surely blessed him with a unique combination of experiences that span all areas of service to Christ in local church ministries. These experiences allow our Pastor to view ministry matters from every angle. His nearly 30 years of Biblical ministry experience will be a benefit to serve you and your family.
His Bible messages are taught earnestly and with compassion.
Together with Karen, they also serve with Baptist International Outreach, a full service missions agency assisting local church missionaries and foreign nationals in the planting of indigenous local churches. Our pastor has served on the board of directors for the GraceWay Bible Society.
If you believe our pastor could be of a spiritual assistance to you or your family, please do not hesitate to reach out.