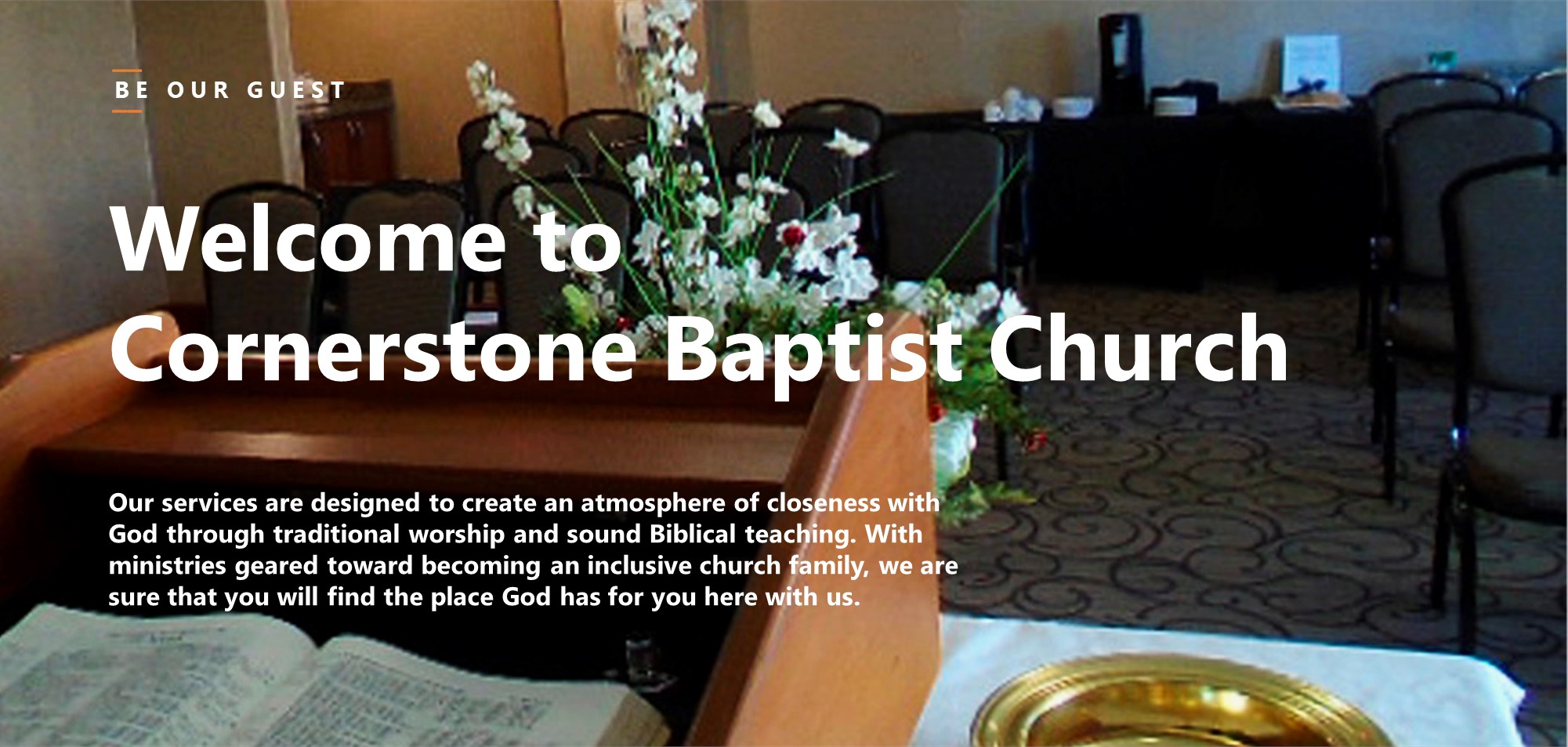 we –– "Beloved, if God so loved us, we ought also to love one another." ––
1 John 4:11
Did you know there are 50+ references to the words "one another" in the Bible? That's because "one another" is important to God, and it is also essential for us. As a church, we provide a number of different contexts "to love one another." Each week, Cornerstone offers multiple ways to connect with "one another."
Sundays
After He died for our sins, Jesus Christ physically rose to life from the dead on a Sunday morning. Every week since then, Christians have been gathering together on Sundays for worship and fellowship. We also enjoy assembling on this day. In doing so, we remember His life, death, and resurrection as we sing, pray, and hear His Word read, proclaimed, and taught.
Sunday Bible Studies • 9:45 AM
Every Sunday before our worship service, we gather everyone for Bible education. Together we sing, hear announcements, and pray. Afterwards, young children are dismissed to our Cornerstone Kids teaching program while those remaining in the assembly room partake in a Bible study taught by our pastor. Sessions are about forty minutes in length.
Sunday Morning Worship • 10:30 AM
In this service, we reassemble again for a time of combined worship, expressing our praise and gratitude to God for He has done so much for us. We enjoy congregational singing, take time to pray, and then hear an appeal from the Bible proclaimed by our pastor or a guest speaker. Our pastor's sermons are usually a series of verse-by-verse messages going through a book of the Bible. Young children are dismissed to our Cornerstone Kids service before the morning sermon. This service lasts about an hour and fifteen minutes.
Sunday Evening Gathering • 5:00 PM
As a church, we are a flock — a group of people — and we need collective time together. Our evening service could be compared to a "family dinner" in a home. Here, we meet again for another time of mutual edification and encouragement. We finish our Sunday with singing and a thought-provoking Bible message designed with a practical application to our lives. This service is generally about an hour in length."
Midweek Bible Study
Our weekly Bible studies focus on the application of God's Word to the issues of life regularly encountered in their spheres of life. These are an ideal setting for true Christian fellowship, which is essential to Christian growth. Fellowship involves being together, learning together, praying together, and meeting one another's needs. This ministry is facilitated by our pastor, who shepherds the group.

If you are new to our church and looking for a Bible study, come and join us! – We'd love to have you; you're always welcome.

We recommend that you first contact us for this week's time and location.
Services


Sunday Bible Classes 9:45 AM

Sunday Morning Worship 10:30 AM

Sunday Evening Gathering 5:00 PM


Midweek Bible Study 6:30 PM*




Youth Nights 5:00 PM

last Sunday night of each month


Meeting Locations

Sunday Services


Holiday Inn (Oakville) Centre


590 Argus Road | Oakville, ON

Midweek Bible Study

*(Locations, Dates & Times Vary)

Contact Us

Cornerstone Baptist Church

Box 60057 | RPO Glen Abbey


Oakville, ON L6M 3H2





ph. (905) 847-3530

office@cornerstonebc.ca