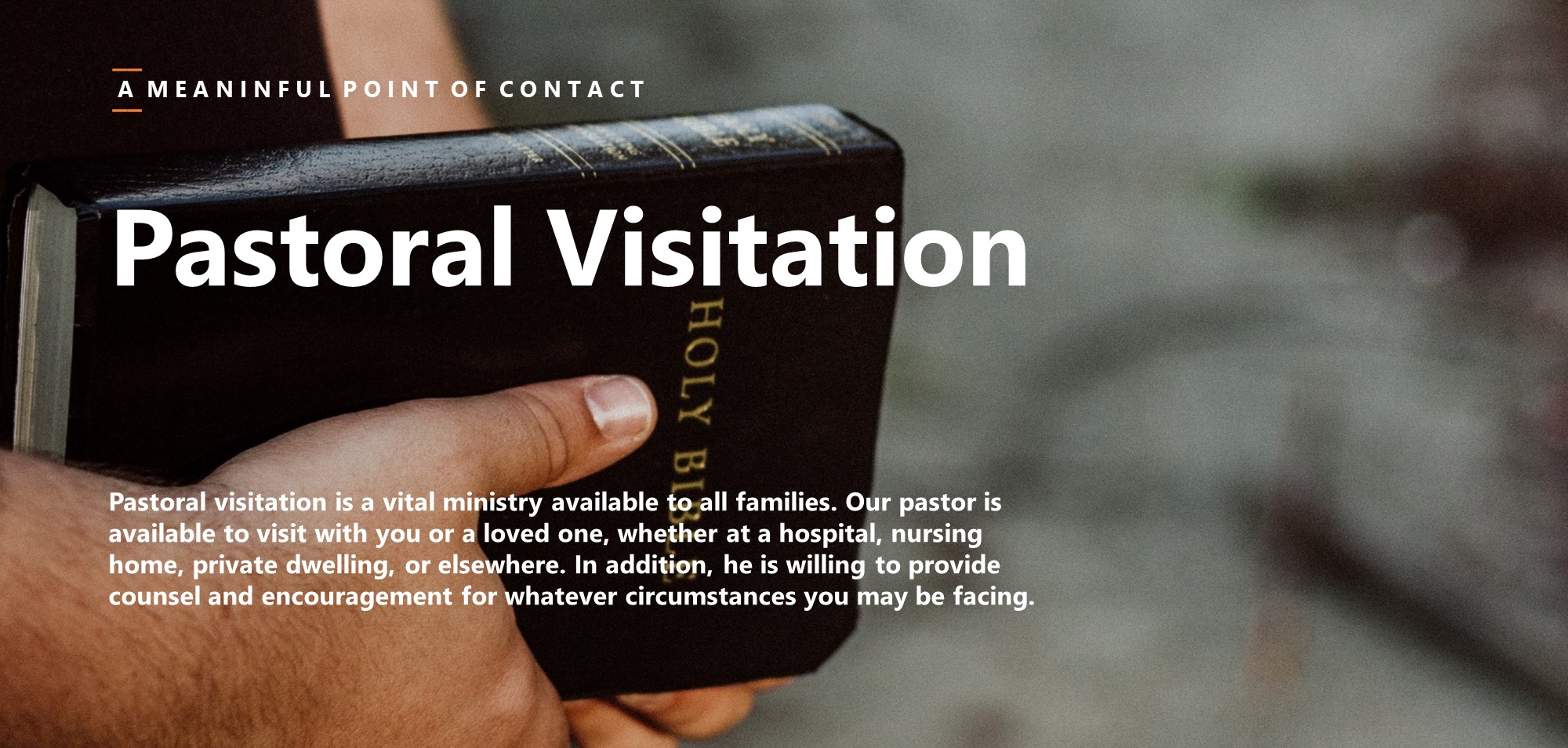 Pastoral visitation is a vital ministry available to all families. Our pastor is available to visit with you or a loved one, whether at a hospital, long-term care facility, private dwelling, or elsewhere including those receiving hospice or palliative care. He understands the importance of spiritual visits and fellowship to those who cannot physically attend church. In addition, he is willing to provide counsel and encouragement for whatever circumstances you may be facing.
As people of faith, we know we cannot avoid suffering or death. Even Jesus, God's own Son, had these human experiences and can empathize with us when we inevitably do. Our hope, as the body of Christ, is that we might make these difficult times a little more bearable for one another, embodying the love and care of God and our church.
Please let us know if you believe we could be of an assistance to you.

Complete the form below or

Contact:
Rev. James Howard

Pastor, Cornerstone Baptist Church

ph. (905) 847-3530

pastor@cornerstonebc.ca
May God bless you.

Services


Sunday Bible Classes 9:45 AM

Sunday Morning Worship 10:30 AM

Sunday Evening Gathering 5:00 PM


Midweek Bible Study 6:30 PM*




Youth Nights 5:00 PM

last Sunday night of each month


Meeting Locations

Sunday Services


Holiday Inn (Oakville) Centre


590 Argus Road | Oakville, ON

Midweek Bible Study

*(Locations, Dates & Times Vary)

Contact Us

Cornerstone Baptist Church

Box 60057 | RPO Glen Abbey


Oakville, ON L6M 3H2





ph. (905) 847-3530

office@cornerstonebc.ca